---
WELCOME TO THE
WESTLAKE ELEMENTARY PFA WEBSITE
Welcome to the Westlake Elementary PFA's website. Be sure to browse through the various pages of the site, everything from flyers for upcoming PFA events to volunteer sign up info is posted here. We will be updating the site frequently so remember to check back regularly for new information!
If you are looking for the official Westlake Elementary School website, please visit www.conejousd.org/wle

If you already have a
Membership Toolkit account
with another organization,
you can use the same log-in here.
---
Congratulations to our new
PFA Board
for 2020-21!
Co-Presidents
Angela Foll
Erika Gross
Parliamentarian
Hillary Sheffer
VP/ Direct Donation and Membership
Jaclyn Santiago
Carolyn Cherrie
Recording Secretary
Kelly Cannan
Corresponding Secretary
Megan Morbitzer
Jennifer Mosley
Website
Brooke Lieberman
Treasurer
Stacey Brewster
Accounts Receivable
Christina Privette
School Site Council
Richard Fields
Volunteer Coordinators
Ashley Stapleton
Ali Weikel
Liz Cahill
---
WLE Coloring Page
Put one in your window at home for a sense of community!
---
WLE Water Bottles & Sandwich Bags on sale now!
Water Bottle: 24oz. aluminum with screw lid & carabineer
$15.00
Click Here to Purchase Water Bottles
Sandwich Bags: 100% cotton, 7X7 with sturdy velcro closure, hand wash or cold machine wash
$5.00
Click Here to Purchase Sandwich Bags
---
DIRECT DONATION
2019-2020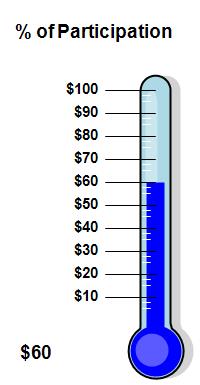 YOUR DONATION MAKES A DIFFERENCE!!
We Do Not Fundraise!

Each year, our goal is to raise $115,000 through our Direct Donation Program. If families at Westlake Elementary continue to participate we can ensure that our art, music, physical education, library and computer programs are maintained WITHOUT ANY FUNDRAISING!!!

Our Westlake Elementary PFA asks each family to contribute $325 per student ($275 Direct Donation + $50 Technology Donation). This comes out to $1.52 per school day. Any donation amount is most welcome and appreciated. Thank you for making a difference for our children!

For additional information, please visit the Direct Donation page under fundraising.
---