WELCOME TO THE
WESTLAKE ELEMENTARY PFA WEBSITE
Welcome to the Westlake Elementary PFA's website. Be sure to browse through the various pages of the site, everything from flyers for upcoming PFA events to volunteer sign up info is posted here. We will be updating the site frequently so remember to check back regularly for new information!
If you are looking for the official Westlake Elementary School website, please visit www.conejousd.org/wle

If you already have a
Membership Toolkit account
with another organization,
you can use the same log-in here.
---
WINTER RECESS IS DECEMBER 23 - JANUARY 6
---
DIRECT DONATION
2019-2020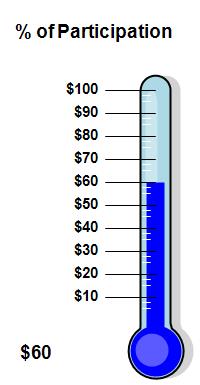 YOUR DONATION MAKES A DIFFERENCE!!
We Do Not Fundraise!

Each year, our goal is to raise $115,000 through our Direct Donation Program. If families at Westlake Elementary continue to participate we can ensure that our art, music, physical education, library and computer programs are maintained WITHOUT ANY FUNDRAISING!!!

Our Westlake Elementary PFA asks each family to contribute $325 per student ($275 Direct Donation + $50 Technology Donation). This comes out to $1.52 per school day. Any donation amount is most welcome and appreciated. Thank you for making a difference for our children!

For additional information, please visit the Direct Donation page under fundraising.
---
HOLIDAY SPIRIT WEEK
dEC. 16-20
sHOW YOUR HOLIDAY SPIRIT!!!
Monday: Candy Cane Day - Wear Red and White
Tuesday: Holiday Hat Day
Wednesday: Holiday Sweater Day
Thursday: Snowflake Day - Wear Blue and White
Friday: Holiday Pajama Day
---
THERE IS A NEW GREEN TEAM AT WLE
Introducing our new parent-run program to educate students (+ the community) on the environment, recycling & sustainability!
First Up...WASTE-FREE Wednesday LUNCHES


WHAT: Every Wednesday students are asked to eliminate lunch waste (what you bring to school, you take home to throw out or recycle).
ITEMS TO AVOID: Pastic baggies, paper napkins, plastic utensils, aluminum foil, plastic wrap, juice boxes, plastic water bottles, individually wrapped snacks...just to name a few.
WHY: If we reduce lunch waste, we protect the environment, conserve energy & natural resources, reduce landfill space, AND reduce the waste WLE generates, which helps keep our school clean– inside & out!
HOW: Families are encouraged to use reusable containers instead of single-use plastic baggies, put juice in thermoses instead of packing juice boxes, send apple slices if the student won't eat the whole apple, etc.
WHEN: EVERY Wednesday, starting on September 18th.
A Typical Lunch (DISPOSABLE)
Sandwiches, fruits & veggies in plastic bags
Disposable juice boxes/pouches, water bottles & milk cartons
Plastic forks and spoons & paper napkins
Prepackaged snacks like chips, cookies, pretzels, crackers, bars, cheese, yogurt, applesauce, etc.
A Waste-FREE Lunch (REUSABLE)
Sandwiches, fruit, veggies & treats in reusable containers
Reusable drink containers
Cloth napkins & stainless-steel/bamboo utensils
Kids can even repack uneaten food in their reusable containers!
Questions, Comments, Get Involved: wlegreenteam@gmail.com
---
STAFF APPRECIATION HOLIDAY LUNCH
Wednesday Dec. 18th
WE NEED YOUR HELP! PLEASE CHECK OUT ALL THE WAYS YOU
CAN HELP TO MAKE THIS HOLIDAY LUNCH EXTRA SPECIAL
FOR OUR SCHOOL STAFF!
CLICK HERE for All the Volunteer Opportunities!